Summer is here and we are doing something fun! Print this word search out and bring it to the Library after you have found all the words and get a prize! While you are here, find a great cat book to go along with your word search puzzle! Who doesn't love a cute cuddly cat! Meow!
Have you traveled around the US and visited Libraries?
Here are our top 10 Beautiful Libraries that we think you should visit!
10. Suzzallo Library of the University of Washington, Washington
9. Skywalker Ranch Library, California
8. Hearst Castle Gothic Study, California
7. Los Angeles Central Library, California
6. Indianapolis Public Library, Indiana
5. Braddock Carnegie Library, Pennsylvania
4. Boston Public Library, Massachusetts
3. Morgan Library, New York
2. The Armstrong-Browning Library at Baylor University, Texas
Webb Library, North Carolina

(Of course our Library is #1 – We love it and it's just beautiful)
There are so many lovely libraries around the US! It's hard to narrow it down! Did you visit a library that wasn't on our list but should have been? Let us know and post some photos too! We would love to see where you have been! Every library is different! They all have their own stories to tell and not just in books! Each building tells a story! Every library has books, but not all books are the same.
We've given you the list of beautiful libraries around the US, now it's up to you to find out why we chose those libraries! Go visit, refer a friend, or do some research! The mystery is up to you to solve! Enjoy!
I love when I visit a library, I find a comfy spot to nestle in for a bit and read a good book! Then when I'm ready, I check out and borrow the book. It's nice to find a nice spot to relax, enjoy the peace and a good book! Sure, we live at the beach and can do the same thing, but there is nothing like being surrounded by history and books. We also have a garden off to side that you can enjoy and read a good book! Come visit The Webb Library, wonder around and listen! No really…listen! It's quiet and a good book is calling your name or was that the ghost?!
Save
Save
Save
The E-Book!
The Next Generation in Reading!
I love to read and I love books! I'm sure you do too! Did you know you can borrow E-Books at the Library?
Yes, You Can!
Do you own a Kindle, Nook or Tablet? If you do, we can help you get set up to start reading on your device! How wonderful is that!
Most people don't know that you can borrow e-books from the library. Tell your friends and family! Get out the megaphone and shout, call someone, post it on social media and get the word out there! We have E-Books!!! Yes, we do! How exciting is that? I am always looking for a good book to read. Now I can search through all the books to find that perfect on to borrow!
Borrowing an E-Book from the Library is just like walking into the library, searching for a book, and taking it home for a little bit, except you can do it all from your device, at home, and in comfy P.J.'s! Oh yes! You don't have to leave the house to borrow a book, but you are always more than welcome to come to the library and enjoy holding a book in your hands and enjoying how peaceful it is at anytime! We love our library, come visit us anytime!
The winter is coming soon and sometimes we just want to cozy up on the couch with a blanket, a cup of coffee and a really good book! Now is a great time to borrow both a Book and E-Book!
So now that you know that we offer E-Books to borrow, are you ready to learn about it and start enjoying these books? Come into the library and ask one of our wonderful ladies at the desk for help and they will get you started! Bring your library card when you come so they can help you better!
Are you ready to start your next adventure?
We have children E-Books too!
*And don't forget, a Book will never have a dying battery! Come in and borrow some books too!
" Mention this Blog at the check out counter to receive a FREE Gift "
Save
AN INTERNATIONAL SENSATION
Looking for something exciting to read?
This is a hair raising debut, both unsettling and addictive.
A chilling thriller that will keep you reading long into the night.
Appearances can be deceiving… Terror is contagious…
and impending peril creates a ticking clock
that propels this claustrophobic cat-and-mouse tale
toward it's grisly,  gratifying conclusion
( Publishers Weekly )
This is one book you will want to grab at the Library.  It will leave you breathless.
"Mention This Blog at Check Out Counter and receive a gift"

Have you ever wanted to learn how to crochet or knit, but didn't know anyone who could teach you or maybe you've been out of practice and want to start again!

Have you heard about the Knit-Wits? Remember, the holidays are around the corner and handmade gifts are much more special when they are made with love!

Come join Laura and the rest of the Knit-Wits on Weds. 11:30 – 12:30! You'll enjoy learning new skills, sharing new/old skills and new/old stories, and meet new friends!

I love meeting new friends! I'm sure you will too!I remember when my girls were younger making Barbie outfits, blankets, scarfs, and ponchos for them. Eventually, they wanted to learn too! It warmed my heart that my girls wanted to learn. My oldest daughter still makes crochet blankets and scarfs!

I'm so thankful that my granddaughter loves to quilt by hand. Too many young people are no longer interested and the "old ways", when a young person is interested in a skill, it keep the traditions alive and going for another generation. I'm sure my granddaughter will pass along her quilting skills to her daughter one day! I know when she goes to Arkansas over the summer, she loves going to the quilting with all the older ladies. They are all over 60, but just love when she comes and sit with them around the quilting rack and quilts with them. Again, something young people just aren't interested in.

Maybe you can join our awesome meeting, learn how to crochet and share this art form with your daughter, niece, or granddaughter! Keep the tradition alive for many more generations to come!

( Why not just bring them along )
Save
~~~~~~~~~~~
The Webb Library Now Offers
online magazines and other periodicals
 You are now able to get the latest issues for free from your library's OverDrive website. Periodicals from the Webb come in the NOOK periodicals format (available in the U.S. only), which means that you'll need the free NOOK reading app or a NOOK tablet to read them.
~~~~~~~~~~~~~~~~~~~~~~~~~~~~~~~~~~~~~
Click on the image below to learn how
to checkout the
Webb library online periodicals:
~~~~~~~~~~~
Click on the image below to view
the Webb Library online magazines: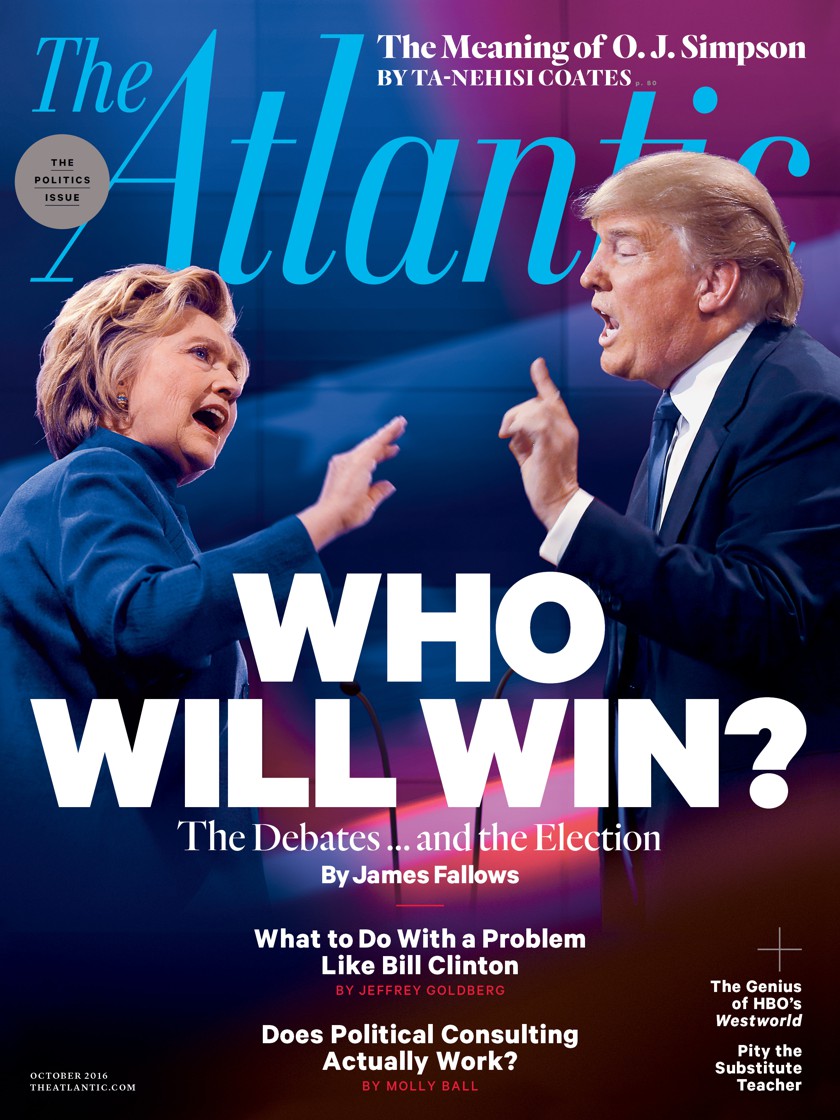 Webb Memorial Library Blog – 7/23/2016
Are you looking for something to
entertain the Kiddos?
KIDS PROGRAMS :
 Preschool Story Time
We offer a weekly Preschool Story time for ages 2-5 with their caregivers on Wed. and Thur. from 10:30 am to 11:30 am.   This program helps to promote early literacy skills through reading, songs, games, and crafts.
Family Fun Nights
The third Friday of the month the Webb hosts a night of "unplugged" fun for the whole family. We have pizza, board games, puzzles and Legos; not to mention just enjoying the library at night. This is a great way to meet other families and just spend time together away from all our gadgets! $5.00 per family for pizza.
Please call or e-mail and ask to be added to Ms. Laura's email list at webbprograms@gmail.com , if you would like updates about this and other family events.
Summer Reading Program  2016 "Read for the Win"
The Webb Library's Summer Reading Program encourages and rewards all children to continue reading during the summer break, which helps prevent the dreaded Brain Drain. Our activities are designed to keep them reading and writing.  Once you have registered you complete the activities and reading at home. Rewards are given as they complete each activity, which encourages them to keep it up!
You are invited to join us for Wed. and/or Thurs. Storytimes and our Special Events all summer. For more information click on Summer Reading icon on the home page.
Web sites for inspiration at Home!
Just click on the images to visit the site!

 Don't forget about Pinterest!
Webb Library Blog:
Closed for the July Fourth Holiday:
Saturday – Monday, July 2-4, 2016
We will reopen on the following
Tuesday, July 5, 2016 at 10am.
Learn about games, sports, health and wellness!
Earn prizes just by reading and completing fun activities.
Ages 2 and up.
Registration now open.
Opening program on June 22 & 23 from 10:30-11:30
The Webb Book Clubs
Afternoon Book Club meets
the First Wednesday of each Month at 2pm.
Evening Book Club meets the first Thursday evening of each month
from 6:30 to 7:30 at the Webb.
If you are interested in attending either group,
please contact Kitty Brawley at the Webb, 726-3012
Knit-Wits Knitting Group
Bring a current project or receive helpful hints from
experienced knitters who meet
11:30 am -12:30 pm every Wednesday and also
10:00 am -12:00 pm every other Saturday.
Children's Programs
Storytime with Ms. Laura is from 10:30-11:30 am
Wednesdays and Thursdays. A simple craft and snack are provided,
and caregivers must accompany children. For information,
call Ms. Laura at 726-3012.
Family Fun Night
The Third Friday of each Month.
Fun for the Whole Family, All Ages.
Join the Webb for pizza, games and fun.
A $5 donation per family is requested.
Call in or Visit Our Website for more information.
Upcoming events are announced on the
Webb Library website, Facebook page and email updates.
For information on programs or to receive email updates,
call 726-3012 or emailwebbprograms@gmail.com
~~~~~~~~~~~~~~~~~~~~~~~~~~~~~
At Webb Memorial Library
Webb Memorial Library and Civic Center is at
812 Evans St. in Morehead City.
Hours are 10 a.m. to 7 p.m. Monday through Thursday
and 10 a.m. to 2 p.m. Friday and Saturday.
The Webb Library is handicap accessible and is a unique public resource with a library,
reading rooms, a children's education center, a community center and group meeting location.
The Webb Library has a large collection of books that includes large print,
fiction, non-fiction, children's, and classics. Audio books, DVD movies,
Wi-Fi and computers with print and scan capabilities are available for public use.
We also photocopy and fax for a small fee.
For information about the library catalog, weekly happenings,
schedule changes and updates for the many programs offered,
visit www.thewebblibrary.com or call 726-3012.
Renewals
For renewals, visit our online catalog (https://webb.biblionix.com/catalog/)
and login to your account and renew the items from home.
You may also call 726-3012 or email:webbcirculation@gmail.com.